Secret Creamery
Regular price
Sale price
$9.99
Unit price
per
Sale
Sold out
You're going to have a field day when you taste this ice cream. Subtle, warm flavors that will liven up any otherwise dreary afternoon. The Ube Brownie Ice Cream is small-batch, artisan ice cream with chunks of Carls Donuts fudge brownies mixed in for good measure and deep purple ube flavor we know you'll love.
Catch fire, baby. The way we see it, a brownie is a snack. A chocolate cake is dessert. But if you take the best of both and submerge them in ice cream—pure heaven! In all seriousness though, we've been working on this recipe for months now and can say with confidence that there's nothing like Ube Brownie Ice Cream to make the time worth waiting for.
Share
View full details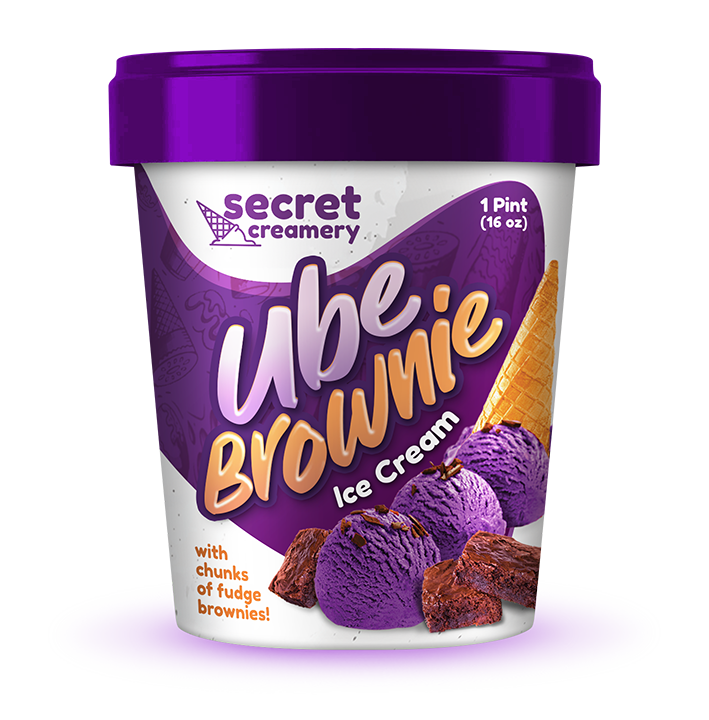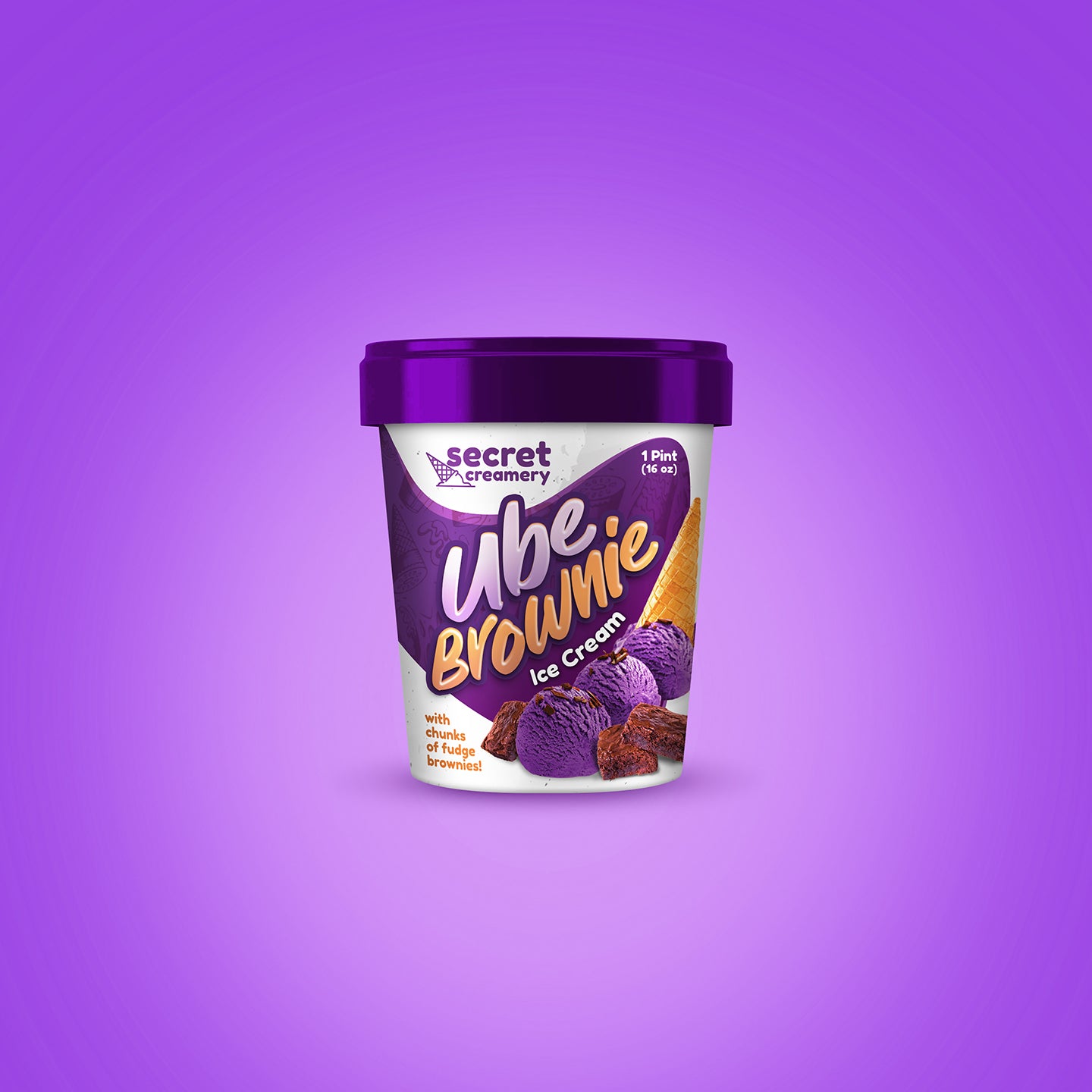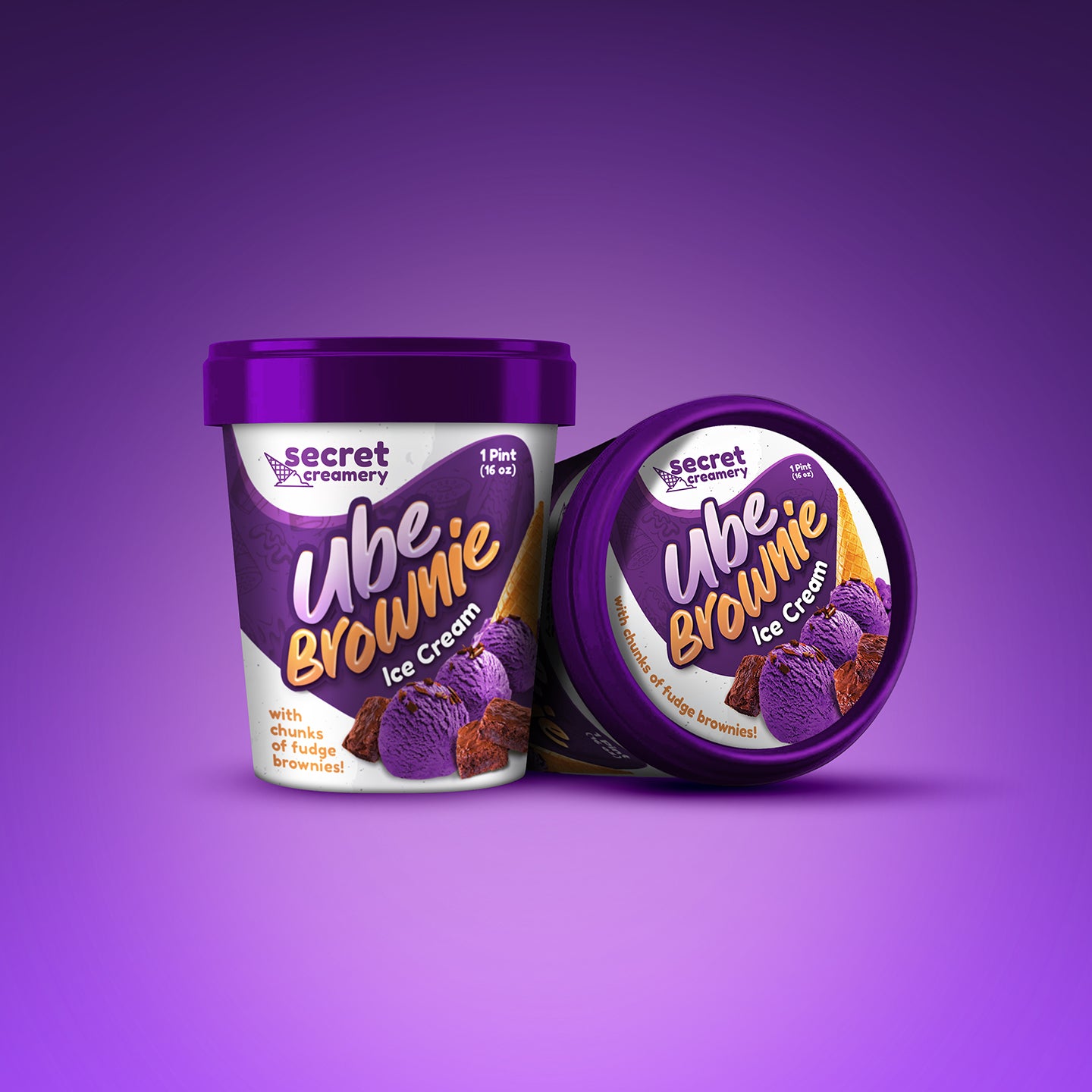 Learn a little about Secret Creamery
We are Vegas Ice Cream

Vegas is home to so many. Each of us has a story, and our story is told through ice cream. From the locally sourced Nevada milk, to supporting local bakeries, printing companies, and more, Secret Creamery embodies what it means to be Vegas Born.

We bring that all to life with unique flavors, small-batch artisan quality, and a dedication to making the best ice cream we can.
High Quality Ingredients

Our committment to quality runs deep and is part of what we founded the company on.

We use only the highest quality ingredients, including our fruit flavors. We use a pasteurized fruit puree, not just a "flavoring." Our cheese flavors use imported cheeses, like our soft goat chevre for our Blueberry Goat Cheese flavor.
Taking Ice Cream Home

One of the hallmarks of our ice cream is not adding in additional stablizers, but that does pose a SLIGHT problem. Our ice cream tends to melt quickly.

We do ask if you want to enjoy our ice cream in the comfort of your own home, please bring insulated containers with ice bricks. We do some times have ice bricks we provide at no charge, but those are on a limited basis.
Small batches, everytime

Theres two main ways to make ice cream, either in a batch freezer, or a continuious line freezer.

While we love to nerd out about ice cream science, we use the batch freezing method. It allows us to have much better granular control over the content of the ice cream, and is generally regarded as the gold standard in ice cream manufacturing.