WE. LOVE. ICE CREAM.
We couldn't find what we wanted in the market, so we made it ourselves.
When you crave ice cream, you CRAVE ice cream. Cheat days were something we both looked forward to, but we realized we couldn't always find what we wanted. An ultra-premium ice cream that wasn't pumped full of air, and didn't taste like chemicals. So we set out to create our own.
Spending hundreds of hours not only perfecting our recipes, but coming up with unique and memorable flavors like Toasted Marshmallow, Dragon Fruit Mango, Strawberry Rose, even a Blueberry Goat Cheese ice cream, we pushed the bar.
The entire team at Secret Creamery cares about our ingredients too. Using Nevada sourced milk, we have evaluated our entire supply chain from top to bottom, using the highest quality we can find. (No seriously, we've actually met the cows our milk comes from).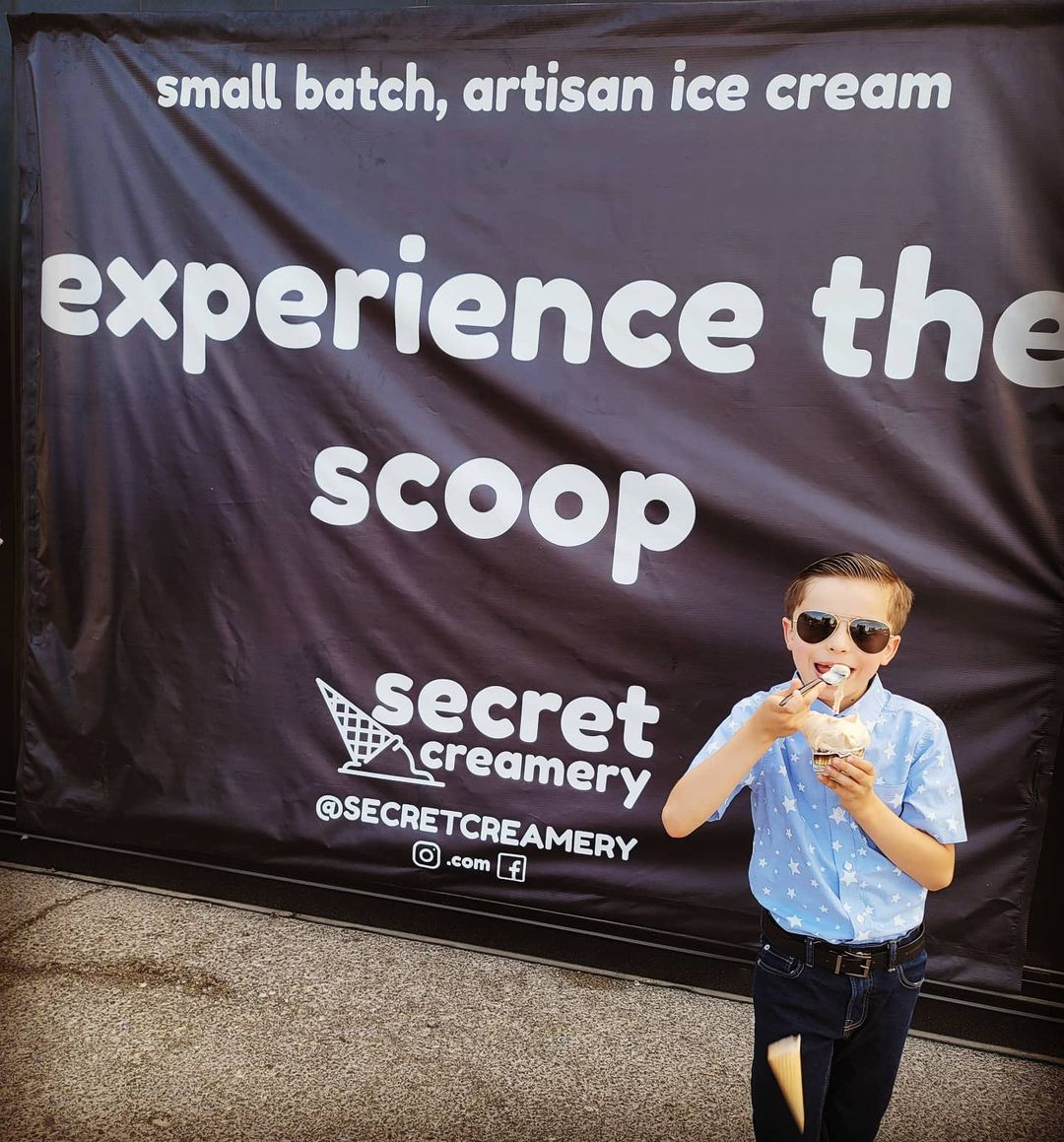 Our Nevada Promise
Vegas Born means something to us. We're locals through and through, and we put our money where our mouth is. We have the opportunity to support our Vegas community just like they have supported us. Take a look below to see who we actually get our supplies from, and as we work with more local Nevada companies, we will update our list for increased transparency: 
Milk / Dairy is all Nevada Milk
Baked mix-in's (cookies, brownies, etc) are from Carl's Donuts
Printed cups / pints are from Visstun, near Sunset and Eastern (by the airport)
Shipping containers were purchased from Storage on Wheels, in North Las Vegas
Final container placement done by Walker Crane, one of the largest and oldest locally owned crane companies in Nevada
Special event equipment rented from TCI Rentals (https://www.catererspartyrentals.com/)
Know of a local company we should work with? Let us know, and shoot us an introduction!