CELEBRATE WITH DAIRY FREE INDULGENCE
VEGAN, PLANT BASED, AND GLUTEN FREE
Wholesale / Retail Available
Stock up your freezer section

Shipped from Vegas with love 🤍
Made with Ripple Plant Based Milk
Powered by pea protein, we're taking the non-dairy ice cream game to the next level.
The Vegan Chocolate Revolution
Ethical chocolate is something that we are passionate about, and we've found an incredible chocolate not made in the traditional way, but using fiber.

High quality, vegan, and ethical.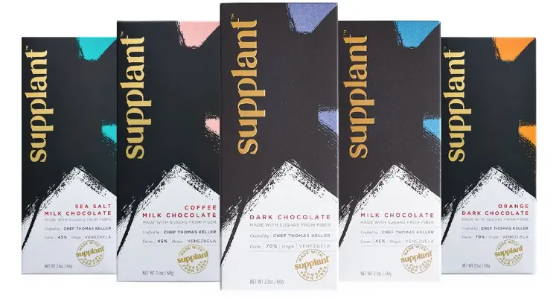 Our expanded production capability means we can meet the largest of orders, from a 5 oz. cup, to pints, all the way through a 4 gallon restaraunt pack. We're serious about bringing incredible non-dairy desserts to the masses, and we can help your bottom line.
Wholesale / Retail
Everyone who wants to eat a frozen dessert like ice cream should be able to, without having to resort to boring sorbets. We're crafting the new generation of dairy-free desserts to be indistinguishable from their milk based counterparts.
Committment to Quality
Giving back has been and always will be a part of the Paradise City Creamery brand, and we're taking that to the next level, through not only donating a portion of sales to LGBT+ causes, but donating products to underserved communities.
Community Pledge
Secret Creamery started in 2019 with a belief that we can take gourmet flavors and turn them into one of the most popular desserts in the world. Found on every continent, we're taking flavor profiles and pushing the boundaries by combining unique ingredients with high-end artisan ice cream techniques to produce a product that has been wowing customers for over two years.

We're on a mission to delight each and every palette that tries our ice cream, and that's why we want to give you your first scoop free. No catch, no purchase needed. Come try what thousands of other Las Vegas local residents already know...

---
CELEBRATE INDULGENCE STARTING SEPTEMBER 16TH
BUY-ONE / GET ONE ON YOUR FIRST ORDER
---
BOLD FLAVORS, CRAFTED WITH DECADENT CURIOSITY.
- JACKPOT MINT -
Mint ice cream stuffed with gluten free oreo chunks

- DAY SHIFT -
Espresso ice cream with semi-sweet chocolate morsels

- STRAWBERRY SUNSET -
Strawberry ice cream with lightly toasted coconut shavings

- EXPENSE ACCOUNT -
Mango ice cream with Tajin

- FORT APACHE -
Golden Turmeric ice cream with vegan vanilla maple cookies  

---
WHAT OUR AMAZING FANS HAVE TO SAY